Here's What You Need To Know!
OrganiLock's CBD oil is "soil to oil", produced 100% in-house using organic practices for the highest quality product. As a full-spectrum product, OrganiLock CBD offers a full range of possible health benefits at an affordable cost. CBD Oil is derived from the cannabis plant and has possible health benefits which may include everything from anti-inflammatory and pain relief to neurotransmitters that affect mood and sleep disorders.
We take quality control seriously… SERIOUSLY! We control the entire process in-house. We use OrganiLock soil, OrganiLock soil amendments, & OrganiLock plant food. We then harvest and process our hemp flower to CBD oil on location. This is how we provide the highest quality CBD – guaranteed! (Picture 1)

In the typical world of CBD processing, there is no standard system in place for a "chain of custody" (yes, just like in CSI crime labs).. Once sold to a processor, who knows what will be in the final product? (Picture 2)

Which oil would you buy?!?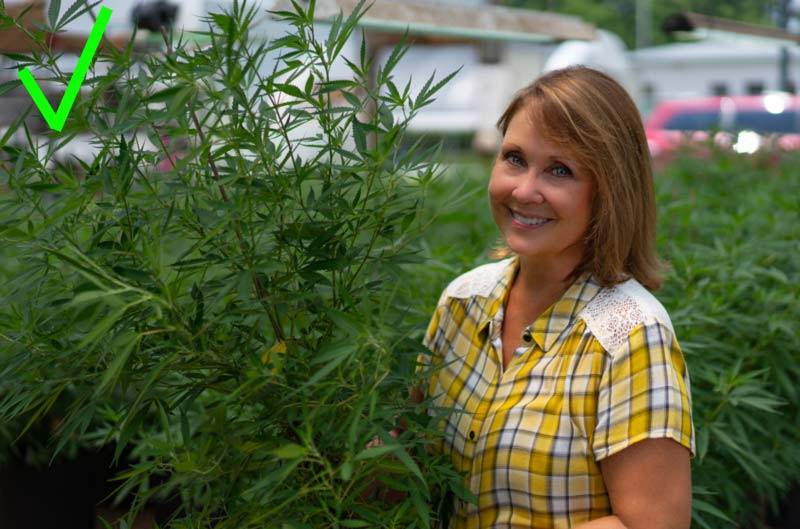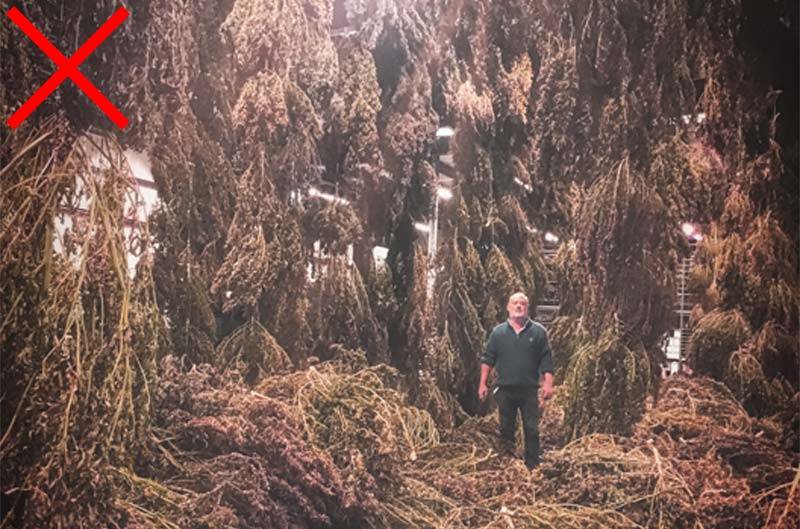 We use the "organic approach", meaning we never use harsh chemicals to process or grow our hemp. We also use multiple types of filtering for visual clarity and smooth flavor.

We Decarb (Decarboxylation) every batch – What is that you ask? This is the process that activates the CBD in the hemp in order for the body to be able to use it. By heating hemp, CBDa (cannabiliolic acid) is converted to CBD (cannabinol).

For example, heating hemp activates CBD to get you well, sort of like smoking marijuana activates THC to get you high.

This process makes every possible benefit of CBD oil available to the body.
Full spectrum, Broad spectrum, Isolate…so many choices!🤔
OrganiLock has chosen to offer Full Spectrum CBD. Full spectrum processing is the only method that uses all parts of the hemp plant which in turn can offer the most health benefits. Unlike Broad spectrum or Isolate processing methods.
Full Spectrum processing includes natural plant extracts like terpenes & cannabinoids.
Does Strength Matter? Well, yes...💪
The potency of the CBD oil is partly how much CBD a single dose provides. Just as Expresso is 4x stronger than drip coffee due to the potency of caffeine.
The type of CBD (Full Spectrum) is the other part of the potency equation. CBD is more effective with the other cannabinoids and terpenes found in full spectrum CBD oil.
Nobody enjoys a gross taste in their mouth (If you do, please seek help)... So we've made sure our products taste great! 😋 Free of bitter tasting chlorophyll and several flavors to choose from.
Flavor Options:
1. Cinnamon
2. Peppermint
3. CinnaMint - our proprietary blend of cinna-minty goodness!
4. All-Natural - for you weirdos with no taste buds... we have you covered! 😏
We use grapeseed oil as a carrier for our CBD, but it doesn't taste like grapes! We chose Grapeseed oil because it also has health benefits to add to the CBD product. The benefits may include high levels of omega-6 fatty acids known to reduce cholesterol and risk of heart disease. Grapeseed oil is a good source of vitamin E which works as a fat-soluble antioxidant which may help to protect against some cancers, heart disease, and other chronic illnesses. Vitamin E also supports your immune system.
If you ain't happy, we ain't happy!
OrganiLock has always made customer service priority. We consider our customers part of the OrganiLock family and we care about their health and well-being. Making the lives of others better through all of our products (soils, fertilizers, garden hardware, Bio-Burners) along with education is our goal.
FDA DISCLAIMER:
The statements made regarding these products have not been evaluated by the Food and Drug Administration. The Efficacy of these products has not been confirmed by FDI-approved research. These products are not intended to diagnose, treat, cure or prevent any disease. All information presented here is not meant as a substitute for or alternative to information from health care practitioners. Please consult your health care professional about potential interactions or other possible complications before using any products. The Federal Food, Drug, and Cosmetic Act require this notice.
Here's what our customers have to say!