Introducing Soil Food
This 4-in-1 product rehabilitates soil with a potent cocktail of:
organic fertilizer
beneficial microbes
microbe super-food
high-grade biochar
It's like hitting the refresh button on your soil. One hit and watch your plants deliver their best performance yet!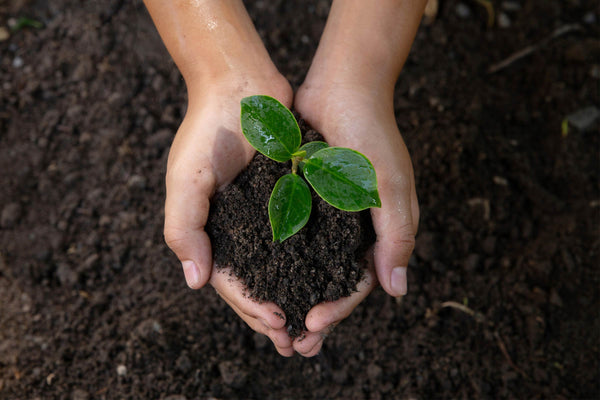 You're Not Just A Grower...
...you're Earth's soil-saving hero!
Your soil is a link in the cycle of life - no matter where or what you grow. Harness the power of Soil Food and help us reshape the world, one plot (or pot) at a time.
Good for all types of soil
All types of plants
OMRI certified
eco-friendly
USA-made, Family-Owned Business
*Offer Details- Free promotional offer valid for 8oz Soil Food only, customer covers shipping. No cash value or returns. Limit 1 per customer. If you need more samples, contact us!